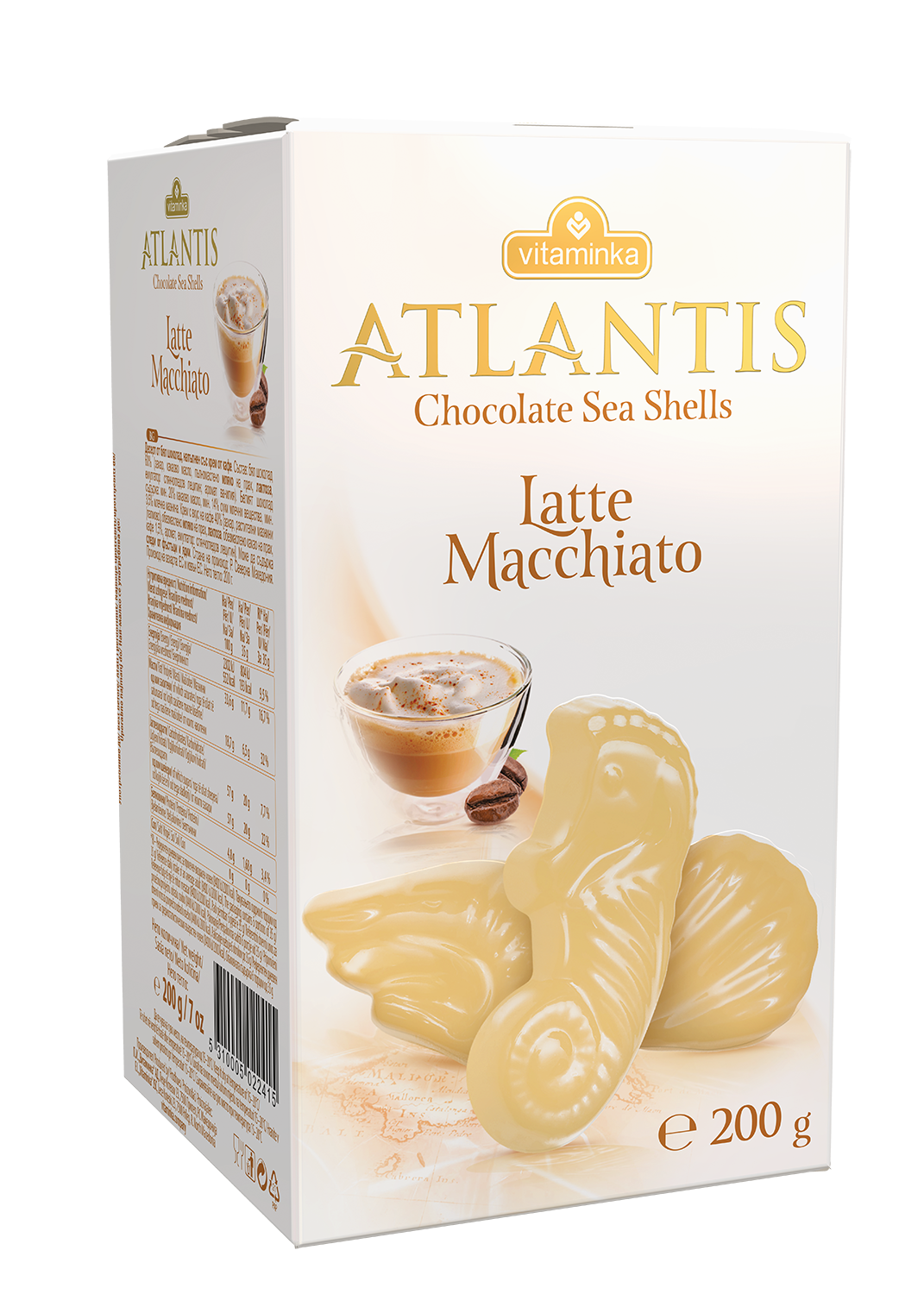 Chocolate sea shells Atlantis Latte Macchiato
The Atlantis brand is constantly being developed and enriched with new flavours in order to satisfy the demands of its loyal customers. Atlantis Espresso and Macchiato represent an excellent combination of quality milk chocolate with irresistible coffee flavour.
Please see the selection of packaging materials and packaging on the slider
Sweet things go in pairs. Try some of the other flavours.