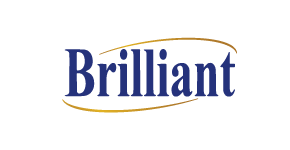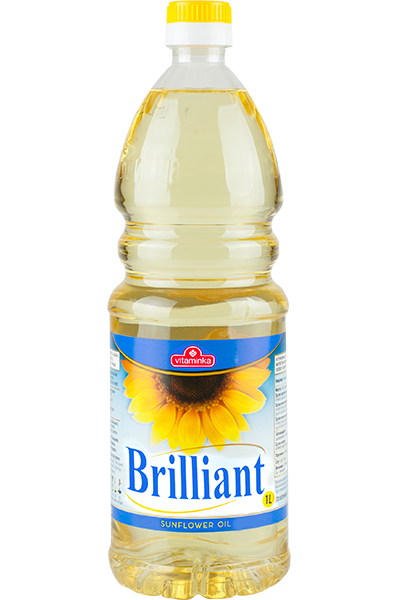 Brilliant
Brilliant
Refined sunflower edible oil BRILLIANT is rich in essential fatty acid (linoleic acid) and is one of the best sources of natural vitamin E (tocopherol). This makes it one of the highest quality edible oils. Vitamin E is a powerful antioxidant, meaning that it protects the body's cells from damage caused by the effects of environmental pollutants and helps your body make red blood cells, i.e. it maintains the functioning of the circulatory system.
Guaranteed quality
For production of Brilliant we use the latest technology, an automated and optimized process that ensures constant oil quality. Filling and packaging in a completely protective atmosphere using inert gas provide high oil stability and long shelf life.
Eco-packaging
We use only eco-friendly PET bottles for all Brilliant oils.
Leading edible oil according to the consumers in the Republic of Macedonia, including all characteristics *
All oils are filled in eco-friendly PET bottles and are available in:
– 1 pack of 1 litre – in cardboard box containing 15 bottles;
– 1 pack of 5 litres – in cardboard box containing 4 bottles;
– bulk refined sunflower oil – only in packaging provided by the buyer.
Refining technology
The most sophisticated scientific achievements are used to refine the vegetable oils. The goal is to preserve all valuable biological ingredients while removing those components that decrease the quality and adversely affect the organoleptic properties of refined edible oil.
Please see the selection of packaging materials and packaging on the slider
An irresistible combination for all culinary masterpieces