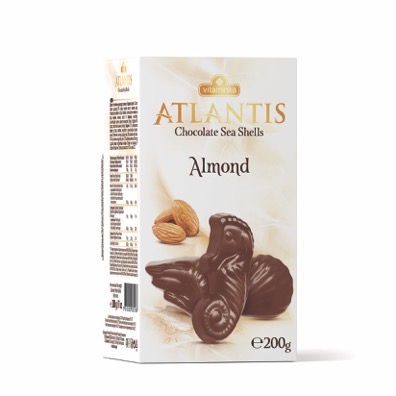 CHOCOLATE SEA SHELLS ATLANTIS (ALMOND)
Tradition, love and knowledge give shape to the chocolate sea shells – Atlantis. They are produced by advanced technology with selected and refined ingredients.
The wonderful taste of milk chocolate is ideally supplemented with almond flavour.
You are looking for a high-quality chocolate product all your life, you have found it at last and now you can stop and enjoy the fantastic shapes and taste of Atlantis.