Chocolate choco kids
Tradition, love and knowledge give shape to Vitaminka chocolate products. We have always paid special attention to children and the products for children. Such is the case with children's chocolate Choco-Kids, produced with the latest technology of selected and refined ingredients, specially made for the youngest who always know what a true delight is.
Ingredients
"Choco-Kids" milk chocolate is produced by advanced technology with selected and refined ingredients.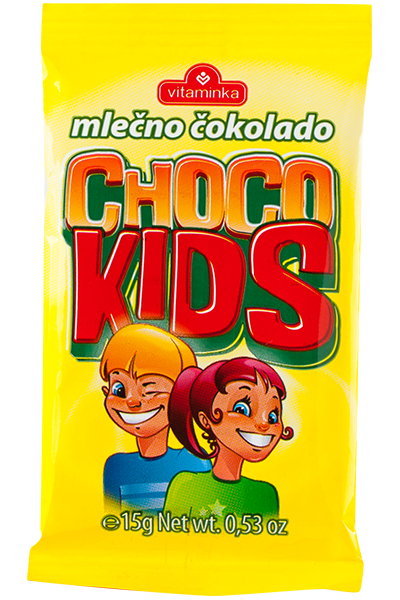 Please see the selection of packaging materials and packaging on the slider
Sweet things go in pairs. Try some of the other flavours.